Grow and expand your business operations
Whether you're an online retailer with a physical store, sell on the go, or are just now looking to branch out, the Broadsoft POS solution allows for complete freedom, flexibility and control. Manage and customize orders on a customer-by-customer basis – use an online or offline payment method, accept split payments, process refunds, email receipts, or apply custom discounts, notes, or even items to orders. Feel at ease knowing that wherever and whenever life may take you, your business is always at hand.

A Mobile Checkout
Sell anywhere, anytime: tradeshows, retail shops, delis, kiosks, salons — virtually anywhere!

Payment Options
Accept credit cards, cash, check, money order, split payments and more, whether online, in-store, or on the go.

Getting Started
Who says setup has to be difficult? Easily sync your products and orders in a few short, painless minutes!

Easy Integration
Cater to your business' needs by integrating with a standard barcode scanner, register drawer and/or printer.
Take your business anywhere with Broadsoft Ecommerce Platform POS
The easy solution to doing business anywhere, anytime
Manage your store where, when and how you'd like
Your business at your fingertips, 24/7
Shift Management
Designate staff shifts & pin entry to easily track sales history while users are "on the sales floor."
Automatic Syncing
Save valuable time and energy with regular, automatic order synchronization — every 10 minutes for orders.
Secure Backup
Never worry about lost orders or inventory! All your data is backed up in the cloud, instantly and securely.
Customer support 24x7 -365 days a year
Expert support like you never experienced before
24x7x365 Expert Support
Our Support Team never rests. Just like your business, we're always open!
Tickets, Phone and Chat
Contact us via our Support Ticket System, Phone or Live Chat.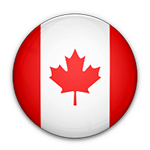 Canada Based
Never outsourced, our Support Team operates 100% in-house from our Canada offices.